Staff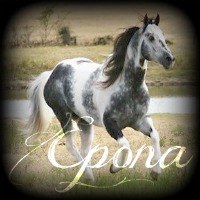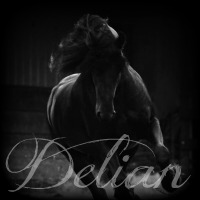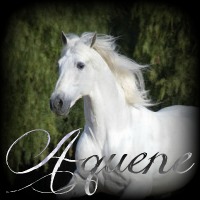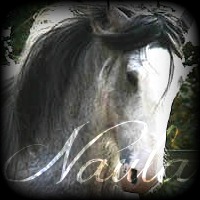 Herd Statics
Lead Stallion:
GrimReaper ♂
Colts:
0
Pregnant Mares:
0 

Chriselda
____________________________
____________________________
nickname(s):
Some may call her Chrise or Chris, if she allows.
age:
Five years of age.
sex:
Mare.
birthday:
Unknown.
complexion:
Ah, Chriselda is a rather beautiful sight to dwell upon. Her body is that of an average size and weighted horse of her breed. Her colors of the coat include; A nice, creamy white. Along with a smooth, silky light brown. Her eyes are a mesmerizing doe brown color, in which seem to be a either rich golden color in the sun, or a black, shaded color when night fall comes around. Chriselda holds no visible scars, as she's pretty well off at staying out of fights and such. Her snout, along the smooth velvet, has the white marking traveling down. This marking isn't uncommon to horses, or her breed in general. Her figure is that of a feminine touch; though she stays on the slim side, she does pack on some muscle.
physical problems:
None.
mental problems:
None.
character:
At first introduction, Chriselda can be one of two things; shy or fierce. It usually depends on the gender of whom is approaching her. If it's a female, she usually tries her best to get along with them, loving the company of other mares. Though if it's a stallion, she'll at first be aggressive, hesitant and cautious,  trying to conclude his intentions for her, before exposing her natural self. Though if the stallion expresses himself in a calm, polite manner, she'll mostly likely act cautious, but yet less hesitant to get to know him.
As you get to know Chriselda, she can be a gentle sweetheart. Her attention will most likely stay trained on you; as she will attempt to keep a conversation going for as long as she can. She doesn't judge; as her insights are mostly always positive, wanting to always find light in a dark place.
historical events:
Chriselda was born into a herd. The herd was located on the island, as it deemed to be a small little successful thing. They weren't too close to the shore; nor were they too far. Her mother was Castiela, and her father was the lead stallion, Zylen. The herd was fairly small, only having Zylen, her mother and four other mares along in it, her being the first foal born. Being such, she was faced with a lot of protection from the herd. She was watched constantly, usually being made to stay dearly close to either her mother, or another mare. Many dangers faced them on the island at first; as storms soon swept across their path. With very little protection and strength, the storms had weakened them greatly, ruining some of their fields on the territory they claimed as their home.
The storms were one thing; but soon a deadly disease came rolling about. At first, the herd played it off as just a minor illness, but it soon grew. It had infected most the herd; along with the lead stallion and few mares, one being her mother. It started off slowly; then progressed. Killing them one by one, a slow death, yet faced little pain. These deaths caused great devastation among Chriselda; watching the herd she lived in slowly fall apart; so to be nothing left to live with. With the deaths continuing, Chriselda decided the best to do would be to leave, not wanting to catch the disease herself. Having left, she then soon came across a new herd; having been accepted shortly, she now faces a new life.
family:
Zylen, Castiela, the rest unknown.
Dam;;
Castiela - Deceased
Sire;;
Zyeln - Deceased
Brother(s);;
--
Sister(s);;
---
Grandmother;;
---
Grandfather;;
---
Aunt(s);;
---
Uncle(s);;
---
Children;;
---
Nephew(s);;
---
Niece(s);;
---
Cousin(s);;
---
breed:
Mustang x Quarter Horse
weaknesses:
Fighting, long distance runs, aggression.
strengths:
Swimming, socializing, jumping.
habits:
tba
herd?:
Sanatorio
loner/rouge?:
---
reference?:
Spoiler:
mate:
tba
crush:
tba
friends:
tba
foes:
tba
theme song:
coming soon.
other characters?:
tba
extras?:
This bio will soon be added with much,much more detail.
secret answer?:
This member has posted the correct secret answer and it has been removed for the fair joining of others. - Naula
how did you find us?:
By Affiliation
Last edited by Chriselda on Sun Jul 06, 2014 8:21 am; edited 1 time in total



Posts

: 42


Horse Shoes

: 53539


Join date

: 2014-07-06



Accepted!
You may now post in Sanatorio Herd Lands and Outsiders Lands. 



Character Gender

:

Posts

: 30


Horse Shoes

: 53477


Join date

: 2014-07-05





Similar topics
---
Permissions in this forum:
You
cannot
reply to topics in this forum