Staff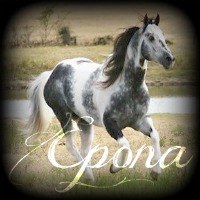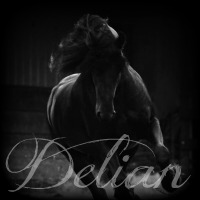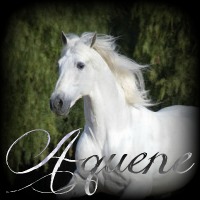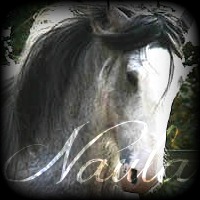 Herd Statics
Lead Stallion:
GrimReaper ♂
Colts:
0
Pregnant Mares:
0 

Gianna
____________________________
____________________________
nickname(s):
Gia or Anna
age:
5 years
sex:
Female
birthday:
September 25th
complexion:
Gianna, being a purebred Mustang, prides herself on her beauty and blood. Standing at a moderate 15.2 hands, she is by no means small. Gianna is a strikingly beautiful palomino mare, tan in body with a creamy mane and tail to contrast. A white strip glides effortlessly down her sweet face, adding interest and only heightening her beauty. All but one of her legs is coloured with a white stocking.
physical problems:
N/A
mental problems
: N/A
character:
Gianna is often preoccupied by looks. Beauty is paramount. She might be considered vain by some, but underneath the beauty is a brain not to be toyed with. She is cunning and fierce and will do almost anything for power. If there is a horse with the beauty to stand beside her, but the wits of a lesser being, she will treat them as such. To her they are worthless, useless. Manipulation is her game.
historical events:
Born into the Temarillis Herd, Gianna was the golden child – both figuratively and literally. Her older brother Jack – the Great Emperors Pride – was busy training himself, earning a fearsome reputation to one day become the Lead Stallion of the Herd. Gianna however wanted for nothing. She was beautiful from the day of her birth, reflecting her grandfathers coat. Her golden hide was prized among their number, as it was a rarity. All the other mothers adored her as the perfect, sweet daughter. All the young males intended to catch her eye once she was of age. It was bliss. But fortune did not hold forever. Fire spread across the land one hot summer day. The herd was scattered and Gianna driven from her homelands. Unsure of the survival of her herd, she set off to find better prospects in a new world.
family:
(required)
Dam;;
Empress – White/Grey Mare
Sire;;
Emperor – Black Stallion
Brother(s);;
Emperor's Pride (Jack) – Black Stallion
Sister(s);;
N/A
Grandmother;;
Doreah – White/Grey Mare
Grandfather;;
Tywin – Palomino Stallion
Aunt(s);;
N/A
Uncle(s);;
N/A
Children;;
N/A
Nephew(s);;
None she is aware of
Niece(s);;
None she is aware of
Cousin(s);;
N/A
breed:
American Mustang
weaknesses:
She can be too vain at times, she is not the fastest,
strengths:
Intelligence, beauty and jumping.
habits:
When she's nervous or unsure, her tell is that she will paw the ground three times.
herd?:
Cyttelian
loner/rouge?:
In a Herd
reference?:mate:
N/A
crush:
N/A
friends:
N/A
foes:
N/A
theme song:
I'll let you know when I find one.
other characters?:
N/A
extras?:
Let's get this party started riiight!
secret answer?:
This member has posted the correct secret answer and it has been removed for the fair joining of others. - Naula
how did you find us?:
Ad on Incandescence and Albion
Last edited by Gianna on Mon Jul 07, 2014 12:23 am; edited 1 time in total



Character Gender

:

Posts

: 12


Horse Shoes

: 53432


Join date

: 2014-07-06


Age

: 23



  Awesome possum!! your accepted!



Character Gender

:

Posts

: 33


Horse Shoes

: 53777


Join date

: 2014-06-29


Age

: 23




---
Permissions in this forum:
You
cannot
reply to topics in this forum