Staff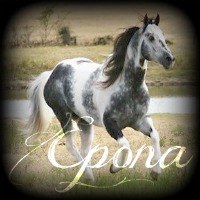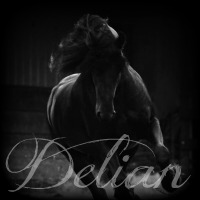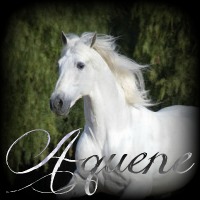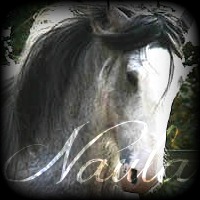 Herd Statics
Lead Stallion:
GrimReaper ♂
Colts:
0
Pregnant Mares:
0 

Arabella
____________________________
____________________________
nickname(s):
Bella
age:
2 years
sex:
Female
birthday:
1st of July 2011
complexion:
Arabella stands around 16 hands and weighs around 550 kg.She has a light grey pelt with black dots on her back.Her mane is black,long and reaches down to the top of her shoulder bone.The part of the mane that is on her head sits to the side covering her right eye revealing her left eye which is surrounded in a black circle.Her muzzle is a slightly darker grey and her legs are the same colour.Her legs fade down into a black at the hooves.Her tail is black and she has black dots on the top of both of her back legs. Arabella has dark emerald, green eyes.
physical problems:
She does not have any.
mental problems
:None.
character:
Arabella is a flirtatious,confident mare who likes to get her own way.She is very manipulative and uses pretty much any tactic to get her way.However Arabella does have a softer side that is very hard to get to unless you become very close to her.
historical events:
Born in the south of Scotland in the highlands,Bella found her life very easy.Her mother and father gave her everything she needed and wanted and her younger sister got the same treatment.Her heard lived in a deep valley sheltered from the snow blizzards where grasses grew rich and it was almost a horse haven.There was a large supply of water and life was easy for most of her life.However things soon changed.
As Bella developed things soon changed within her herd.Her herd spilt up after the leader passed away and leaving no heirs.Bella and her family then headed away and found a new home but soon she was taken by hunters and sold off to a zoo in America.From there she escaped and found a herd where she hoped to be accepted.
family:Dam;;
Evelyn
Sire;;
Aaron
Brother(s);;
None
Sister(s);;
Caroline
Grandmother;;
Unknown
Grandfather;;
Unknown
Aunt(s);;
None
Uncle(s);;
None
Children;;
None
Nephew(s);;
None
Niece(s);;
None
Cousin(s);;
None
breed:
Highland
weaknesses:
Fighting,tracking,her stubbornness.
strengths:
defending,manipulation,her flirtatious nature.
habits:
None
herd?:
Sanatorio Herd
mate:
no one
crush:
no one
friends:
she has not met anyone yet
foes:
none
theme song:secret answer?:
silver bullet
how did you find us?:
Land of the wolf(It's Ocean)
Last edited by Arabella on Mon Jul 07, 2014 4:56 pm; edited 6 times in total



Character Gender

:

Posts

: 3


Horse Shoes

: 57164


Join date

: 2014-07-05


Age

: 19



If you are a Mare please make sure you are three years or older.

Admins




Character Gender

:

Posts

: 52


Horse Shoes

: 57499


Join date

: 2014-06-29




---
Permissions in this forum:
You
cannot
reply to topics in this forum