Staff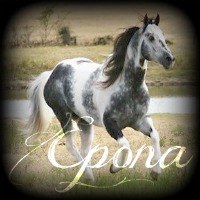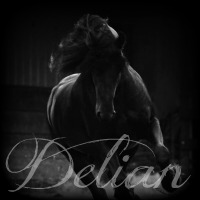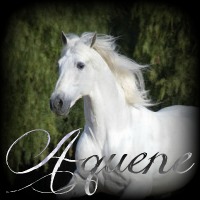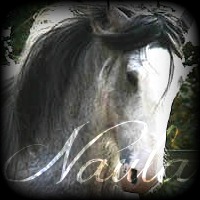 Herd Statics
Lead Stallion:
GrimReaper ♂
Colts:
0
Pregnant Mares:
0 

The rather large stallion pranced his way through the terrain, his hooves making loud thuds against the ground as his body weight helped make them louder. Snorting softly, Killian gazed around, slowing to a slow walk, taking his time. After all, he had no place to be. Though, curiosity was clearly embedded in him, as he wanted to know what herds were upon this land. Being as rebellious and risky as he was; he couldn't wait to find out.

Looking forward, his eyes caught sight of the volcano. A splendid sight to him it was; as his curiosity continued to raise higher and higher with the land. Shaking his head; his mane flopped, his multicolored hair flowing in the breeze, before it settled back down.  Halting for a brief second, he snorted, feeling the sun against his back; warming it as he continued walking aimlessly.

Chirp chirp chirp

Stopping, Killian's ears swiveled, adjusting to the annoying noise as his gaze turned to a glare, seeing the birds in front of his path, searching for food in the ground. Huffing in irritation, the stallion pawed the ground, his hoof digging up dirt and debris, his agitation clear. Suddenly, the stallion sprinted forward towards the birds, his ears pinned back against his skull, a loud irritated snicker coming from his lungs, stomping along the terrain towards the birds. The birds sensing and hearing him; all began to flee, taking off into the sky and leaving their food behind. As Killian got to their spot, he slowed down, his pace now in a prance as e went in circles, bobbing his head in victory, prancing proudly with his head lifted upwards; clear pride shown through his actions.

Oh how lonely he was.
The mare known as Gianna trotted easily across the plains, drawn to this great mountain. Though it did not seem a mountain. It seemed more. It had this feel of power, of energy. It roped her and pulled her closer and she went willingly. Creamy tail swished and flicked, warding off flies and signifying her excitement. This new place seemed right for her, though a herd was what she sought. But a little adventure could not harm until then.

An irritated whicker reached her ears, sending them swivelling about in search of the source. Soon her great sandy head followed, brown eyes finding a tall dark stallion racing for a flock of birds. They fled their feeding ground, sending the stranger to toss his head and prance his victory dance. The palomino whinnied to signal her presence, as custom dictated, tossing her head about in some great display. The pure mane swished with the movement until it stopped, her forelock returning to its place, sweeping just above her left eye and falling down the corresponding side of her long face.

The mustang whinnied and trotted over to the dark stranger calling a greeting. Good sir, indeed you are victorious this glorious day. But does the victor have a name? It was to the point, albeit a little formal. Though this princess did enjoy the formalities from time to time. She pulled to a halt before the male, awaiting if he should reply or ignore her, either she did not mind.
Prancing around, Killian bobbed his head, still being in pride at the small accomplishment he had done. As he was doing so, his ears swiveled, catching a whinny from afar. Stopping in his prance, the stallion turned his head in the direction of the sound. His mane blew slightly; as it now seemed to be tangled up from all his previous movements.

Letting his gaze rest of the figure coming closer, he watched as it's head bobbed, the mane of the horse flying around in a unique way. As the figure got closer; the scent soon made out it was a mare. His interest peaking, he stomped his hooves, the thunderous noise echoing slightly, the dirt and rocks having been kicked up some. Taking in the mare's appearance, Killian was in awe slightly at the beautiful palomino, with the creamy mane and tail. A beauty she was, as he was quite interested in her.

As she trotted closer, Killian's head bobbed, having whinnied back. Seeing her come to a small stop as getting closer, Killian then heard her words speak out of her velvety muzzle. "Well, hello there gorgeous." He began, his tone deep and gruff; though it rang out quite smoothly. "Killian, that's my calling. With every victory comes a prize, correct?" He added, walking closer to the mare at a slow place, his muscles flexing slightly under his coat. "I think you'd be the perfect prize. Tell me, what's your name, beautiful?" He voiced, his flirting side already coming to show to the mare, being slightly cocky and confident with her.
The winds blew about them, setting her mane to flutter a banner in the breeze. It was silky smooth and light as a feather. They stood very close to one another, the mares eyes fluttering flirtatiously. Her body turned alongside his own and she circled, surveying his form. He was strong, well muscled. He was tall, and his colouring was indeed divine. But she couldn't be sure of his breeding just yet. For now the point was of no consequence, for he held the looks and appeared to have the wit to match her. Oh how divine it was.

She circled his rump and returned to his view on his right side, brown eyes watching. Her voice dropped some"My name is Gianna, Ser Killian," She walked slowly, bringing their bodies closer. Eventually she brought her muzzle up to his dark ear to whisper, "And I would be honoured to be your prize."
Killian observed the mare; watching her flirtatious actions. Pondering about them, he deemed her to be a flirt; just like him. He let out a soft whinny, his gaze following her figure as she circled around him. Extending his muzzle, he attempted to nip her hind playfully; though he missed as she then returned back to his right side. His eyes squinted slightly as she approached him closer; their bodies mere centimeters apart. He hadn't been this close to another horse; let alone a mare, for a long while.

His ears swiveled slightly at the smooth, elegant voice that whispered in his ear. A chill went through his body at the words, as his interest has passed the point of being peaked. Letting out a soft snort, he then moved his own head, his muzzle reaching her neck; nipping at it gently, yet it could still slightly hurt. He wasn't being aggressive though; he was attempting to deem playful with the mare. As he raised his head back up to return it to it's earlier state, his neck brushed along hers, their manes slightly brushing as he then looked at her, his eyes holding a mischievous gleam. "Gianna. You sure are something, you know? I've never met such a-" he stopped, wondering over his words as his charming tone rang out. "Exquisite mare." He finished, his hoof slightly running along the terrain, shifting his weight as he awaited her next words and actions.
She held her tongue and let slip a soft noise of pained pleasure when he nipped her neck. She turned quickly and nipped him right back, prancing away with a mischievous gleam in her dark eyes. She grinned and whickered softly as he pawed at the ground. "Come now, don't be so nervous," her tail flicked lightly. "Catch me if you can!" She called out as she loped away a few paces, before turning back to see if he would take the bait.
Killian's gaze darkened slightly as she nipped him back. Bobbing his head he let out a whinny, stomping his hoof once. "You don't know what you're getting yourself into, darling." His husky voice called out, as he soon cantered forward a few steps, his mane flowing in the breeze, his eyes glistening before he let out a whinny; calling on the chase.

He had taken the bait.

(Sorry this one is short)
His whinny set her to run, turning tail and galloping as fast as she was able. Was it fast enough, only time would tell. But her speed was considerable, sending he mane flying in the breeze it created. Her tail perked up, the long creamy strands whipping about. She raced over the landscape, hugging the shadows of the great volcano. Her dark hooves churned the earth beneath them, flattening the grass and kicking up dirt at the beast that thundered behind her.

(Ooc - Sorry mine are a bit short)
Seeing her turn and gallop off, Killian reared up, flinging his hooves about, he let out a loud whinny, falling back to his fours, he then sprinted forward. His hooves made loud thuds; seeming to be of thunder in the sky. His dark mane and tail flew about, creating a tangled mess; but he didn't mind.

Looking ahead at the mare, he slightly admired her playful, flirty side. Though Killian knew if she made one wrong move; he could become a totally different stallion, transforming into the rather aggressive side of himself. Shaking these thoughts; he increased his speed, extending his strides to make them as long as he could. He soon began to catch up to the mare that held such beauty. As this happened, he let loose a whicker, alerting her of how close he was. Now going his fastest, he dashed up towards her side, his legs feeling free and his mind and body were energized; not yet being tired from the run.
She ran and ran, relishing in the feeling of being free. It was truly a wonderful thing, to be free. She could not fathom what it might be like to be captive somewhere, unable to run easily. A whicker alerted her to his presence, he was faster, as she had suspected. But she could not run any faster.

His dark form quickly raced to her side, looking to easily pass her. And she allowed him. The palomino dropped her gait and cut behind him. She ran up a slight rise, circling around the back until she reached the crest. Dark eyes gazing down upon the dark male as he galloped across the plane. She whinnied loudly to get his attention, rearing and pawing at the air.

---
Permissions in this forum:
You
cannot
reply to topics in this forum