Staff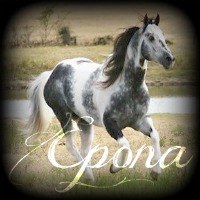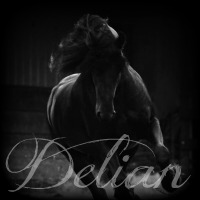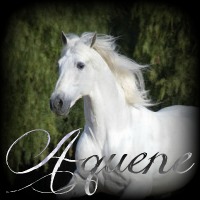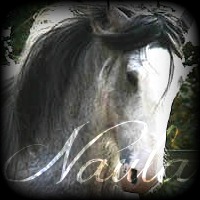 Herd Statics
Lead Stallion:
GrimReaper ♂
Colts:
0
Pregnant Mares:
0 

Delian slowly trotted to the the small creek below, rocks and dirt slide down each time a hoof conected with the earth. The fairly large stallion came to a halt near the melting snow. "Hurry up!" He whinnied back at the two females that were to be right behind him. Delian snorted, his warm breath meeting the friged morning air as he waited for the two mares.

Chriselda trailed behind the large stallion, Delian. Her ears swiveled at his whinny, as she let out a snort. Bobbing her head slightly as she tried to increase her pace to stay caught up. Her gaze casted to Naula, wondering how she felt after the encounter with Grim, and how he was aggressive towards her. Sighing slightly, she trotted onward, her hooves thudding against the ground with each move; her mane and tail slightly flowing in the breeze that placed itself upon them.
As she observed the lands; she noticed this place was one in which she rarely visited. Letting her gaze sweep over it, she then looked back ahead to Delian. "Was it really necessary for us to leave? The land there was beautiful.. And Grim was leaving anyways." She voiced, her tone hesitant and soft as she spoke; afraid the stallion would lash out at her.
The mare grunted at the stallion's words, tossing her head slightly in irritation at the situation they were just in. Her ears twitched and she watched the black male, a steady frown remaining on her muzzle. She was quite angered by how rude Grim was and she snorted, walking slowly. With Chriselda's statement, she nodded slightly, agreeing. It was a beautiful place and she had liked it quite a bit. The other mare was also correct about Grim leaving. She flexed her flank, where he had nipped at her, snorting slightly. "Do you wish to explain to us about what was really going on between you and your brother? You two did say it was more than a mare who had stolen two hearts..." she paused, looking at his back intensely. "Unless you don't want to tell." Her voice was soft, but her demeanor changed quickly. With a snort, she stopped, deciding they had gone far enough away from the predicament before. She simply hoped he would stay as well.



Character Gender

:

Posts

: 30


Horse Shoes

: 57227


Join date

: 2014-07-05



Delian stood stiff-legge, ears flicking as he weighed his optsions. A good 2 minutes past before he spoke, "we, I guess didnt have to leave but that place is nothing compared to another i know." The Lead male snicked at the two, "and yes there is more to the story that was left out. Its not a thing to dwell on thought. May be ill tell you guys another time, just stay with that a mare won two hearts but left one shattered." Delian snorted as he faced the other two horses; the wind blew through his hair.
Chirselda came to a halt as Naula spoke. Her ears stood straight as they picked up her words, nodding to them slightly. Chriselda was curious about what had been going on. She wanted more of a explanation; but it seems that as Delian spoke, she wouldn't get it. Sighing slightly, the mare's multicolored tail swayed, as she became slightly upset with him. "Delian, we are apart of your herd. We deserve something more to know. Back there, we could of all been in danger, and yet you give us that pathetic excuse to go off of?" She mustered out, her tone giving off the slight anger and irritation it held within. Chriselda usually wasn't like this; but something in her made her want a reasonable explanation, and she wouldn't stop until she got it.
The mare's nostrils flared in indignation and she shook her large head at his explanation. She opened her mouth to speak, but seemed to be cut off by Chriselda's words. Quickly, Naula nodded in agreement, holding her head and body high. "We aren't just some little foals that you can tell off and we'll never ask again. And she's right, we deserve to know at least this much." She snorted, staring at the black stallion as if daring him to deny them a chance to know the true story once more. "We understand what Epona did, but there is more to it and we have the right to know." She grunted, watching him carefully, stomping her foot once.



Character Gender

:

Posts

: 30


Horse Shoes

: 57227


Join date

: 2014-07-05



Delian snorted at the mares, "it seems I won't be able to get away with this," the black stallion neighed at the two before gesturing they sit down. "Well I guess you could say I was born with a twin, GrimReaper. He was the eldest I the youngest born with a lame leg. Anyways I guess he was right that our mother favored me over him but I tried to believe it was only because I was lame. Our father thought me weak and never took the time to know me," Delian turned his back on Naula and Chriselda, "soon enough after a year of my birth I learned how to use my crooked leg to my uses, fighting is a good talent of mine. My brother and I were close from the start but I guess many things can tear you away from someone, a fire started out of the blue. No forewarning at all. " His foot counted the ground as he closed his eyes, trying to recall the screams and wails of his dying parents, "Grim and I got separated from our parents, wasn't pretty to find the roasted carcasses of your dead family, I never liked my father-- in faceted I hated him, wanting him dead from the start. We traveled around blaming ourselves for their death, me most of all. You would think it would bring us closer together, but nope, it seemed as if Grim forgot I was there." Delian snorted as he looked back at the mares, his green flecked blue eyes blazed with anger, "you sure you guys want to hear the whole story?" The stallion gave them a hostile snort as his ears flicked, waiting for a response from either.
Chriselda bobbed her head as Naula spoke, knowing now that getting an explanation would be a great chance. Hearing Delian's snort; she felt slightly accomplished inside at getting what they wanted. She watched him carefully as she took in his words, shifting her weight on her hooves ever so slightly. As he continued, Chriselda's features changed slightly as she saw the hostile, angered look flare into his eyes as he asked them if they wanted the whole thing.
Chriselda was afraid to reply, as she backed up only a mere step, as she whinnied faintly. Her gaze went to Naula, hoping she would answer for them both.
-A long echoing whinny echoes eerily through the valley. Another one comes, this more louder. The sounds of distress come from the swamp, and it sounds like whatever creature made it is in danger-



Character Gender

:

Posts

: 25


Horse Shoes

: 57100


Join date

: 2014-07-08



((@RosePuppy, This is a closed RP. I'm sorry; but your character cannot be in this thread.))


Similar topics
---
Permissions in this forum:
You
cannot
reply to topics in this forum