Staff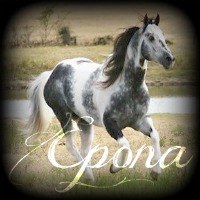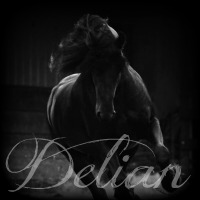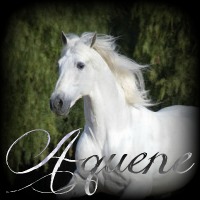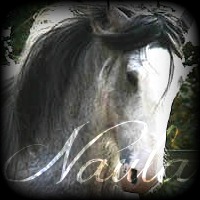 Herd Statics
Lead Stallion:
GrimReaper ♂
Colts:
0
Pregnant Mares:
0 

In great strides of elegance and radiance, the ash-colored beast made a deadly appearance. Scars, made from the long journey of grazing the open terrains to lead his hooves to this new home, lined along his arrayed body, leaving memories to be embedded into his very flesh. He huffed, exhaling a smokey iced cloud from his wet nostrils as he maneuvered closer to the smell of life. There was a herd in these lands, apparently. Keeping his neck lowered, he sniffed the ground for any sort of grass to feed himself with, steadily trotting further into the darkness which soon hid his pelt. His silver eyes peered coldly into the forest, noticing it's lack of vegetation and shrugging it off before remembering it. He would need to know that for later, it's purpose was important for future reference. He whinnied quietly, his voice low and tough to comprehend, spinning in a slow circle and flicking his ears up in alarm.
Last edited by Murdock on Tue Jul 15, 2014 2:16 am; edited 2 times in total



Character Gender

:

Posts

: 4


Horse Shoes

: 56952


Join date

: 2014-07-12



Smallfly had snuck away, and now she was exploring the forest she had seen. Only now did she realize how scared she was. She tripped over a root and toppled over. She didn't like this forest any more. She was about to walk back when she heads a whinny. She hurried around shivered behind a tree. What was that?! A spirit?! She thought. She peeked around the tree and let out a sigh of relief. Only a stallion. But was he nice? She stared at the stallions many scars and slowly slinked away. Then she tripped on the same root and flopped over. She started kicking and stomping on the root. After a bit she remembered the stallion and looked up at him with her ears flat to her head.



Character Gender

:

Posts

: 25


Horse Shoes

: 57100


Join date

: 2014-07-08



The large black stallion followed the scent of the filly that was mixed with something another scent. The male snorted loudly as he found the filly, anger filled his dark emerald eyes. "Why would you think to run off!" The male snickered at the foal. He hadn't realized that another stallion was around until he finally looked to see what she was looking at. A loud grunt came from him as he walked up to the splotched grey stallion, standing in his way. "Who are you?" Delian demanded as his feathered hoof kneaded the ground.



Character Gender

:

Posts

: 76


Horse Shoes

: 57566


Join date

: 2014-06-29


Age

: 18



His brows raised and his lips curled in distaste to the filly which moved into his space. Murdock chose not to speak to it, for he was never one for children, even if he used to have one of his own, that didn't mean he was the best at treating their young needs to a willing conservation. The stallion sniffed the air, his nostrils flaring to the creature which fumbled and stumbled, then which praised a sort of embarrassment until his attention turned to a mere other. The dapple, splotched male stood still, flaunting his attitude far from his system with a few obnoxious flicks of his long blonde, black faded tail. His hooves pushed hard into the dry dirt as he watched the opposing stallion come closer and then dart his words of frustration to the little one nearest to him. He wasn't one for confrontation, and by the looks of it, this so called other was a bit of a hand-ful it seemed. Murdock found the demanding tone in his voice, and simple stood back as he was annoyed with his chose of speaking. How rude, he thought, keeping his lips sealed as he knew better, "Murdock. What's it to you?" He asked behind a low grumble. As much as he wished to leave or perhaps yell at the filly for framing such a thing upon him to apparently make the other stallion assume he was trouble to these lands.



Character Gender

:

Posts

: 4


Horse Shoes

: 56952


Join date

: 2014-07-12



Smallfly quickly hurried to the side of the large stallion. She knew she shouldn't have snuck away, but she just loved exploring! She had her head down, she knew what she did was wrong. She sat by the dark stallion, now feeling more safe. She lied down and watched the two stallions, her ears flicking to whichever one was speaking.



Character Gender

:

Posts

: 25


Horse Shoes

: 57100


Join date

: 2014-07-08





Similar topics
---
Permissions in this forum:
You
cannot
reply to topics in this forum