Staff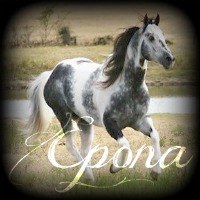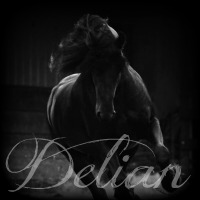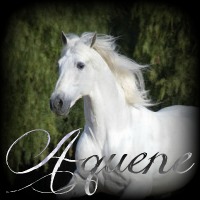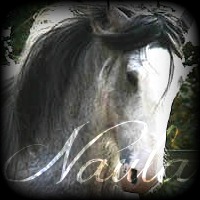 Herd Statics
Lead Stallion:
GrimReaper ♂
Colts:
0
Pregnant Mares:
0 

Aquene
____________________________
____________________________
nickname(s):
aqua
age:
3 years
sex:
Female
birthday:
she doesn't remember
complexion:
she is a white colored mare with dark blue eyes. Her mane and tail are also white, and the texture is silky. She has a slender body and legs.
physical problems:
none
mental problems
:none
character:
is is quite nice once you get to know her a bit. At first she maybe tough, from the way her temper is set at. But Aqeune when you look up to her she is brave and loyal.
historical events:
she was born on a winter night, in a small cave. Her mother held her tightly as her father nuzzled her and the named her Aquene. As she grew her parents started to teach things she need to learn for her life. One day while they was out grazing, when hunters started to surround them, as they tried to run her parents was captured, leaving Aquene alone. Later on that year a old mare saw her and took her in. Soon she grew to become a fast female, who doesn't look back.
family:
had a mother and father, but that's it
Dam;;
triste
Sire;;
spear
Brother(s);;
has none
Sister(s);;
has none
Grandmother;;
died before she ever met her
Grandfather;;
died before she ever met him
Aunt(s);;
never got to meet them
Uncle(s);;
never got to meet them
Children;;
has none
Nephew(s);;
has none
Niece(s);;
has none
Cousin(s);;
has none
breed:
White Arabian horse
weaknesses:
injuried horses, sickness, hunters
strengths:
running, jumping, being brave
habits:
tends to flick her a lot sometimes
herd?:
Sanatorio Herd
loner/rouge?:
(Required unless your in a herd)
reference?:
Spoiler:
mate:
none yet
crush:
none yet
friends:
none yet
foes:
none yet
theme song:
Hero In Me - Emily Osment
other characters?:
no
extras?:
rank she would like: Leading mare
secret answer?:
This member has posted the correct secret answer and it has been removed for the fair joining of others. - Naula
how did you find us?:
(not required but advised)
land of the wolf



Character Gender

:

Posts

: 19


Horse Shoes

: 53498


Join date

: 2014-07-05


Age

: 20




---
Permissions in this forum:
You
cannot
reply to topics in this forum